---
Marin's Farmers Market to be Housed in the New Center for Food & Agriculture

Sherwood has been working alongside Gould Evans and April Phillips Design Works to design the new Center for Food and Agriculture. This project is a public-private partnership between the Agricultural Institute of Marin (AIM) and the County of Marin. Agriculture Institute of Marin is a Bay Area nonprofit organization supporting local farms since 1983. Advocating for a healthier, more equitable food system, their mission is to educate, inspire, and connect communities, responsible farmers, and producers to form a regional food system.
The Center for Food and Agriculture will provide a permanent home for the Institute Headquarters and a formal location for the Marin Farmer's Market. Both uses will further bring the community together in support of local farmers and small businesses. The Farmer's Market is expected to house nearly 300 local vendors from the surrounding counties. The new location is conveniently centered between the Marin County Civic Center and Veteran's Memorial Building and is within walking distance to the Civic Center Lagoon Park.
As a multi-functional project, the center will be focused around not only the farmer's market but also providing the community with educational resources including test gardens, a teaching lab and programs for culinary arts. This project has made a strong commitment to achieve net-zero (Or even net-positive!) energy, carbon, waste and water. The project is people-centric, enhances the Farmer's Market experience and show-cases the sustainability goals of Marin County's community. Also, critical to the commitment in developing a sustainable community, the project is just a short walk to the Civic Center SMART train stop.
Essential with development along the bay edge, the project has intentionally integrated resilient strategies and solutions that combat climate change factors such as flooding and sea level rise. Sherwood's role involves full site civil engineering services that focuses on and optimizes green infrastructure in all aspects of the project. Our support through design includes the integration of permeable materials, eco-concrete which sequesters carbon, grading and earthwork, sustainable stormwater systems, hydrologic assessment for flooding, sea level rise adaptation design, future proofing and utility design. A challenge with this project is to integrate the required infrastructure to make the site functioning while preparing the site for future sustainable systems, such as bio-digesters and ground mounted solar systems.
Learn more about the project, please visit https://centerforfoodandagriculture.org/
For more information on Agriculture Institute of Marin – https://www.agriculturalinstitute.org/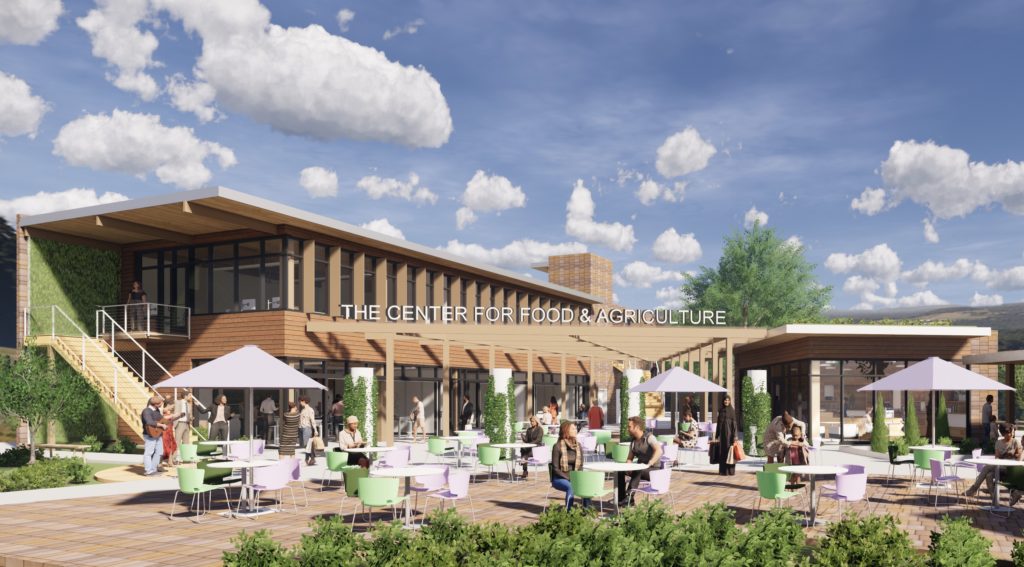 ---