---
East Bay Municipal Utility District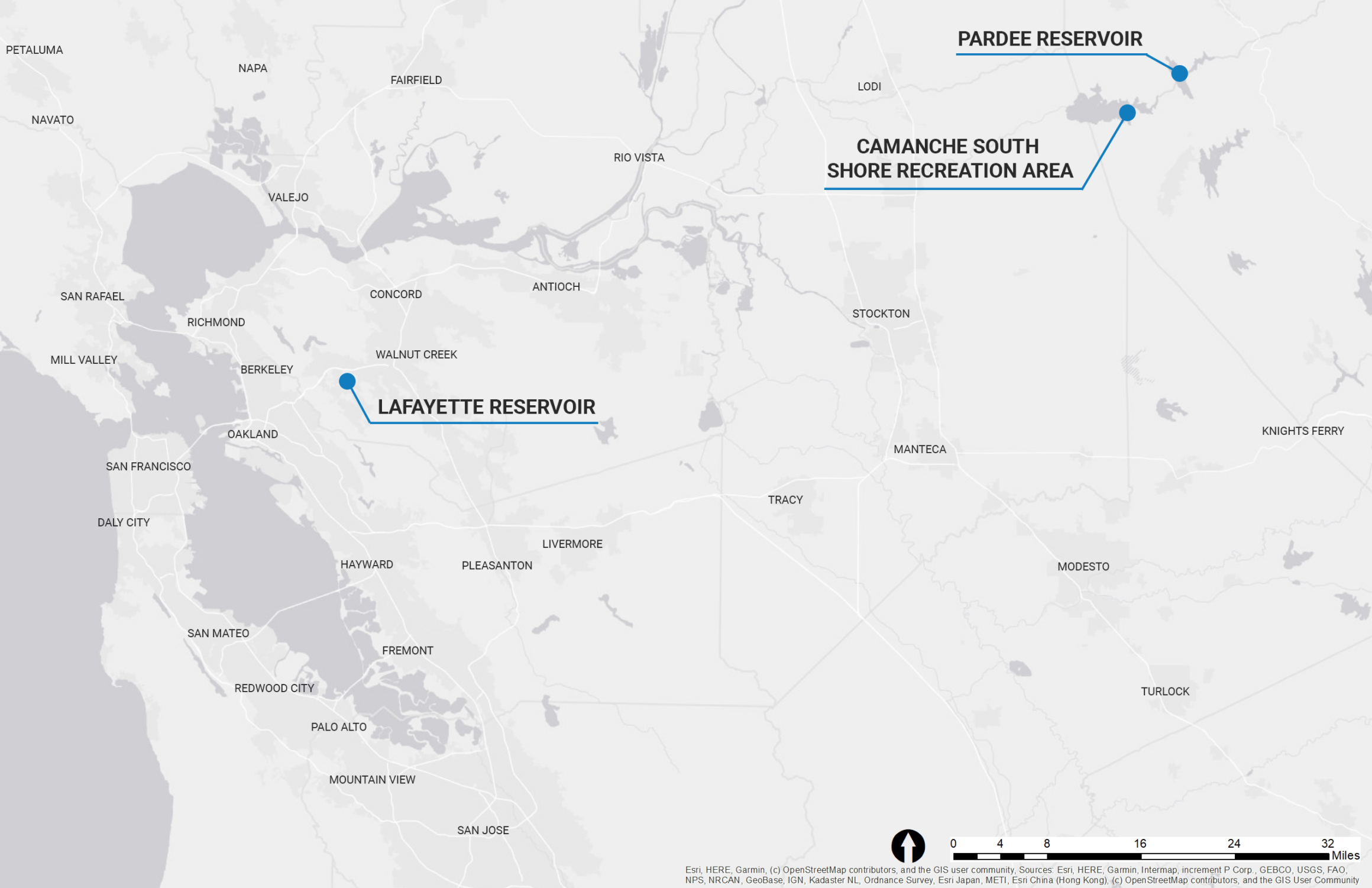 The East Bay Municipal Utility District's existing water system serves approximately 1.4 million customers and spans 332-sq.mi. in both Alameda and Contra Costa counties. This system is supplied by multiple reservoirs located in the East Bay and Sierra Foothills – many of which also double as community recreational facilities. Sherwood was recently selected by the East Bay Municipal Utility District (EBMUD) to re-construct and make improvements to the District's wastewater collection systems at the Camanche South Shore Recreation Area, Lafayette Reservoir, and Pardee Reservoir.
Working in close collaboration with EBMUD, Sherwood has been providing design and engineering services for the collective replacement of approximately 20,600 linear feet of small diameter gravity collection system and associated structures at Camanche South Shore Recreation Area and Lafayette Reservoir, and designing two surface water treatment plants at Pardee Reservoir. Other improvements include the replacement of approximately 5,730 linear feet of small diameter force main, upgrading a total of seven sanitary sewer lift stations, and infrastructure improvements including retaining wall, road widening, and communications enhancement.
Our team is also conducting evaluations of existing conditions, geotechnical investigations, and seismic upgrades as needed, to ensure that each system meets the client's needs and sustainability goals while still maintaining the sites' connection to the community.
---