---
OCEANIX CITY: Sustainable Floating Community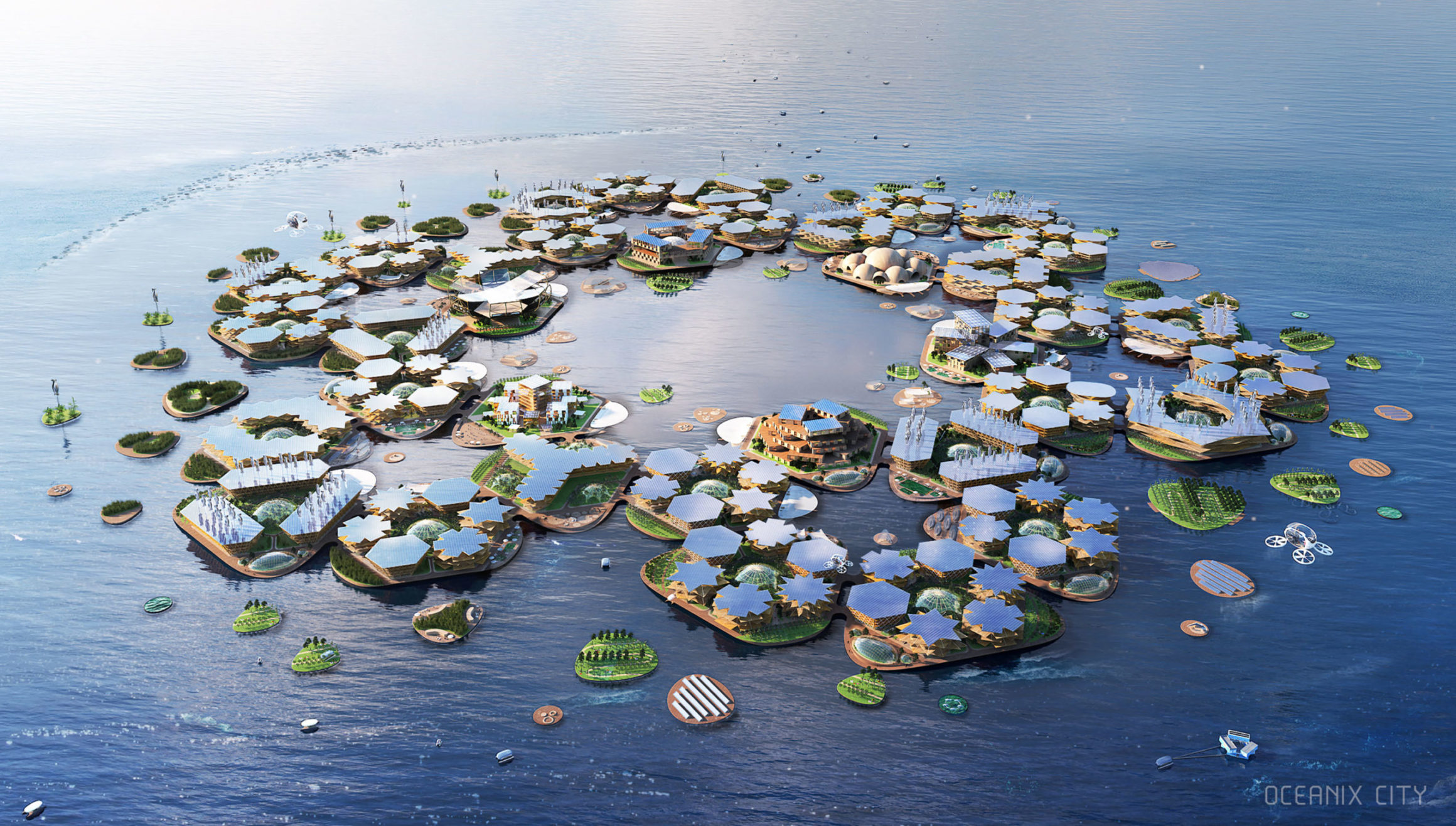 On April 3rd, 2019 at The United Nations Headquarters in New York City, S. Bry Sarté spoke about how circular water systems are designed to supply all water needs and treat all wastewater for reuse onboard Floating Cities.
Floating Cities is pilot project that is designed to assist cities in adapting to changing coastlines by putting forth a vision for the design + construction of mixed-use neighborhoods with integrated infrastructure systems to support healthy, inclusive, and resilient communities.  
The Floating Cities team is led by Marc Collins from OCEANIX and Bjarke Ingels of BIG.  Our team is working with UNHABITAT, the UN program dedicated to socially and environmentally sustainable human settlements.Together we are designing a roadmap and a prototype to build on the history of floating cities and address current and future challenges of coastal habitation to implement resilient and sustainable Floating Cities around the world. The rest of the design team included Transolar, Mobility in Chains, Closed Loop, and MIT Center for Ocean Engineering.
Last week's session serves as an extension of the work Sherwood previously did as a technical adviser on resilient and innovative urban water infrastructure during UN-Habitat III and the development of The New Urban Agenda.  The New Urban Agenda outlines commitments and recommendations to develop resilient and sustainable urban communities.
UNHABITAT recognizes urban design as a catalyst for sustainable and resilient communities, addressing all of the UN's Sustainable Development Goals.  We are honored to serve as advisers to recommend best practices in the design and construction of resilient and sustainable infrastructure.
Image Credits: OCEANIX/BIG-Bjarke Ingels Group
Additional participants during the event included Nobel Prize-winning economist Joseph Stiglitz, artist Olafur Eliasson, MIT Ocean Engineering faculty, and screenwriter of Waterworld Peter Rader.
---