---
Brooklyn Bridge Park: Main Street and John Street Grand Openings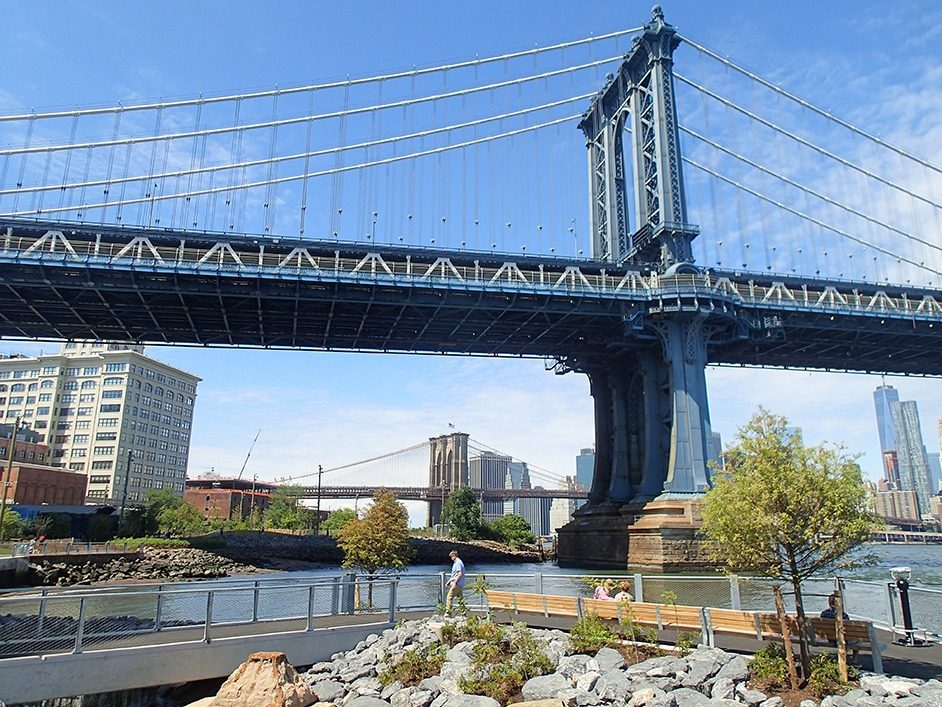 August 2015 – Brooklyn Bridge Park celebrated the opening of two new sites—Main and John Streets—extending the park to its most northern boundary along the East River.  Sherwood worked in close collaboration with Michael Van Valkenburgh Associates (MVVA) and the Brooklyn Bridge Conservancy to extend the park's recreational and protective edge, now 1.5 miles in length.
The Main Street site provides the best of both worlds when it comes to recreation. Grading modifications to its open lawn and walkways provide for enhanced views of the Brooklyn Bridge and Downtown Manhattan. The site layout incorporates active recreational elements with the installation of the park's first rock climbing wall and dog run. Sherwood worked closely with MVVA's grading design to provide a subtle yet effective drainage design which incorporates organic filters to improve water quality and vegetated swales to collect and convey stormwater offsite.
The John Street project, located just north of the Main Street Site, is one of the more unique sites within the overall park network. This new site incorporates two bridges which span a tidal marsh, open lawn and two plazas. Sherwood integrated stormwater collection and conveyance measures with landscape features in a way that minimizes impact and effectively controls stormwater.
Overall, Sherwood's integrated stormwater collection and conveyance measures minimize storm surge from the East River and control stormwater on land. For more information, visit project's page or Brooklyn Bridge Park's website on John Street and Main Street.
---