---
2015 Best Project for Health Care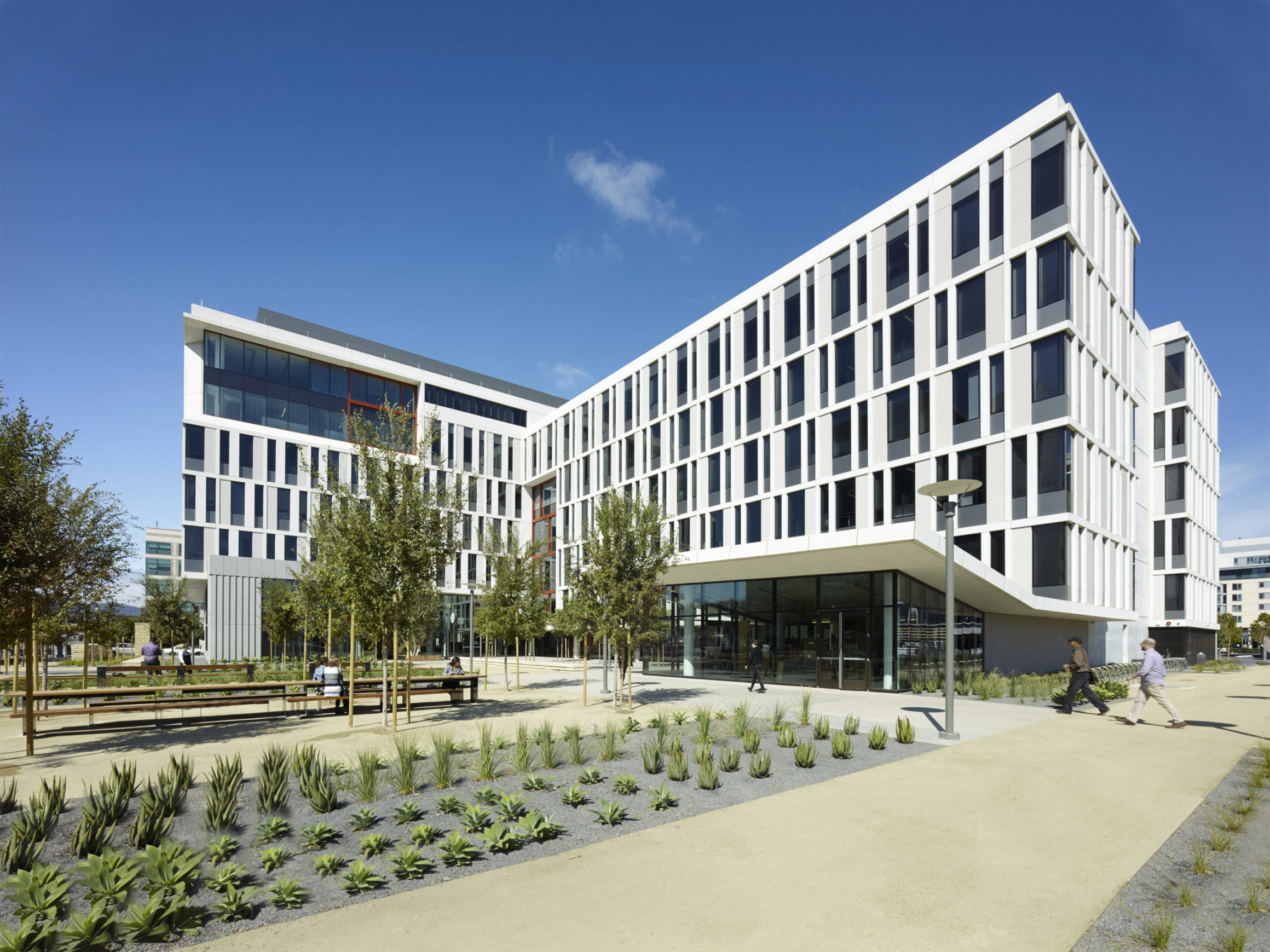 "Best Project for Health Care" ENR California, Northern California
UCSF Medical Center at Mission Bay
The project team on this eight-year effort used a modified integrated-project-delivery method to control schedule and budget despite changing legislation, evolving workflow practices and a technological shift in the broader construction industry. Co-located in a single space, representatives from the owner, designers, contractor and 17 subcontractors worked as a collaborative team to reduce the amount of time needed for solving problems, according to project officials.
Built for the University of California, San Francisco (UCSF), the $1.5-billion integrated hospital complex includes a 183-bed children's hospital, women's specialty hospital, cancer hospital and medical office building. Designers met the challenge of integrating three separate hospitals within the 878,000-sq-ft structure by incorporating shared support services and diagnostic treatment spaces arranged along a common spine to boost efficiency.
Nearly 18 months after construction began, UCSF drastically changed the building's scope by adding cancer-treatment services. This required designers to re-scope 175,000 sq ft of the building to accommodate the new cancer center. To control cost and schedule impacts, the team segregated out the revised area and treated it as a new project—complete with its own dedicated project team to optimize design, constructibility and scheduling.
As technology and building information modeling evolved during the long-duration project, field installers could compare detailed building models to field conditions via mobile tablets. During quality control, each team member interacted with several different quality boosting databases. Mock-ups were used to rectify any questions about detailing.
Upon completion in June 2014, the team boasted a $200-million reduction in budget from the initial estimate—despite the increased scope—and implemented $55 million in changes without impact to the opening date. In fact, crews delivered the project more than a week ahead of schedule, according to the project team.
Work also included an energy center, helipad and more than an acre of rooftop gardens.
Original post from ENR.com, on November 25, 2015 by Scott Blair .
---