---
Water Infrastructure: Equitable Deployment of Resilient Systems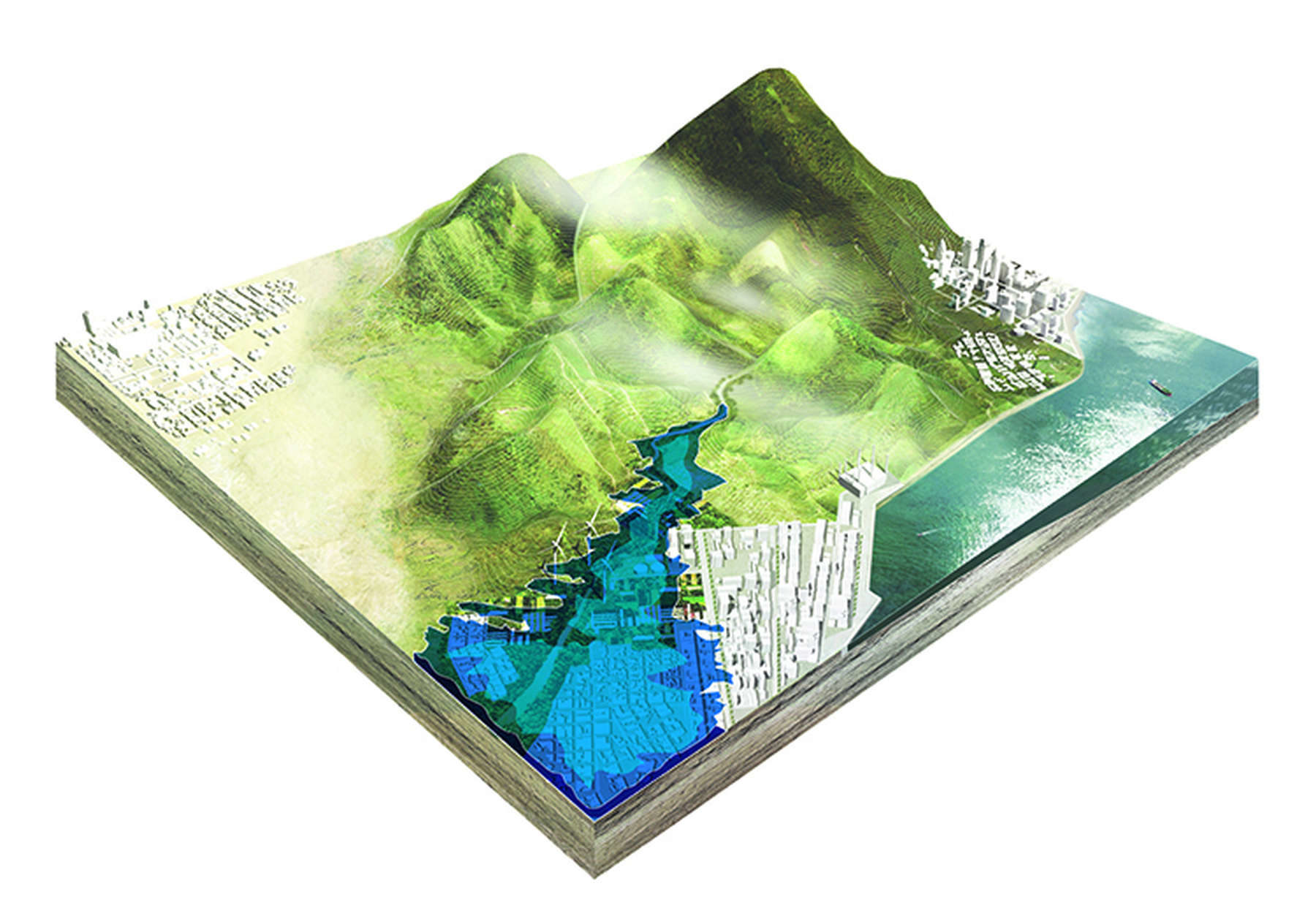 Book Release: New Approaches to Urban Design Reduce Flooding, Improve Climate Resiliency
On October 11, 2016, Columbia University engineering faculty S. Bry Sarté and Morana M. Stipisic released Water Infrastructure: Equitable Deployment of Resilient Systems, a new book highlighting recent innovations in urban design that reduce flooding and relieve pressure on aging infrastructure. Authors S. Bry Sarté and Morana M. Stipisic wrote the book in response to the growing need by cities to better prepare for severe weather and disastrous flooding, like the events in Baton Rouge in 2016, Texas in 2015, New York City in 2012, and New Orleans in 2005.
The authors present a toolkit of urban design approaches that enable change on a global scale and address water problems of water quality and quantity with clarity and purpose as one of the central issues of our time.
– Kate Orff, Director of the Urban Design Program at Columbia University
The authors review vulnerabilities from rapid urbanization and a changing climate, design and policy responses, and ten specific innovations in urban water infrastructure. The innovations fall into four categories: technology, ecology, finance, and equity. The book includes case studies of specific examples demonstrating how these innovations are already successfully deployed in the developed and developing world. Innovations such as landscape that adapts to weather conditions, providing recreation space and safe storage for floodwater, and storm drains disconnected from the citywide system that instead flow into micro-scale rain gardens, capturing and treating stormwater, recharging groundwater.
This book is about the very near future, and the now, of our ever urbanizing world and the critical importance of innovative design that will protect our cities and our water supplies in an increasingly disrupted climate.
– Lance Jay Brown, Fellow of the American Institute of Architects
The book was developed as guidance for the United Nations New Urban Agenda and presented by the authors at the UN Habitat III conference in Quito, Ecuador, in October 2016.
By 2035, $67 trillion is needed in infrastructure investment, $7.4 trillion alone on water projects – that's a big expense and an even bigger opportunity to build water systems that protect our cities, support economic growth, and also promote social and environmental well-being.
– S. Bry Sarté, author and founder of Sherwood Design Engineers
Purchase Here
Water Infrastructure: Equitable Deployment of Resilient Systems is published by Columbia University and available on Amazon and other book sellers.
Bry Sarté is principal and founder of Sherwood Design Engineers, an international civil engineering practice committed to integrating ecological health and climate resilience into infrastructure through innovative, cutting-edge design.
Morana M. Stipisic is trained as an architect, urban designer and planner and has more than fifteen years of international experience in production, management and teaching.
---