New York Penn Station, the Hudson River and the High Line are a few of the landmarks that accentuate the $20 billion Hudson Yards East development on the west side of New York City, Sherwood was the civil engineer of record
for the 4.5 acre open space plaza on a deck above the LIRR rail yard. Our role was to carry concept design through construction administration for drainage, grading, development and analysis of a 3D model for the overbuild volume to ensure that appropriate separations and depths were provided for clearance to trains below the platform and accommodation of utilities and planting above.

The six towers that grace the first phase of this ambitious project, along with 4.5 acres of new public open space are nearing completion on one of the largest private development projects ever undertaken. Our work focused on the public open space, which sits on deck above the busiest section of MTA, NJT and Amtrak rail service in the country. Sherwood supported the landscape architecture team of NBW to provide a stormwater management, grading and water reuse plan that enhances the landscape vision for the space and achieves a water net positive landscape while carefully navigating the myriad constraints associated with building over an existing 60 plus track rail yard and ensuring that the stormwater system above does not impact the operations of the trains or the rail workers during and after construction. Our effort also included the coordination of a system of woonerf style or shared private streets that connect to the DOT street network. Using a series of slot drains and gravity fed drainage structures, we were able to support the vision of the landscape architect of a curbless environment to promote pedestrian movement.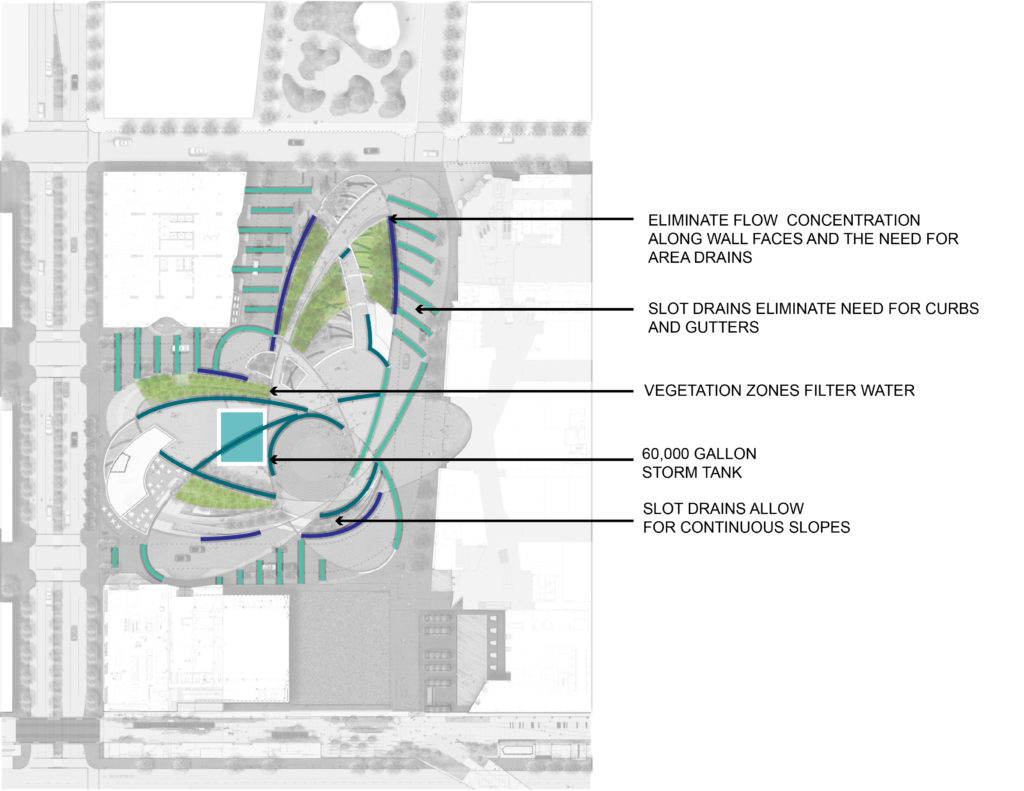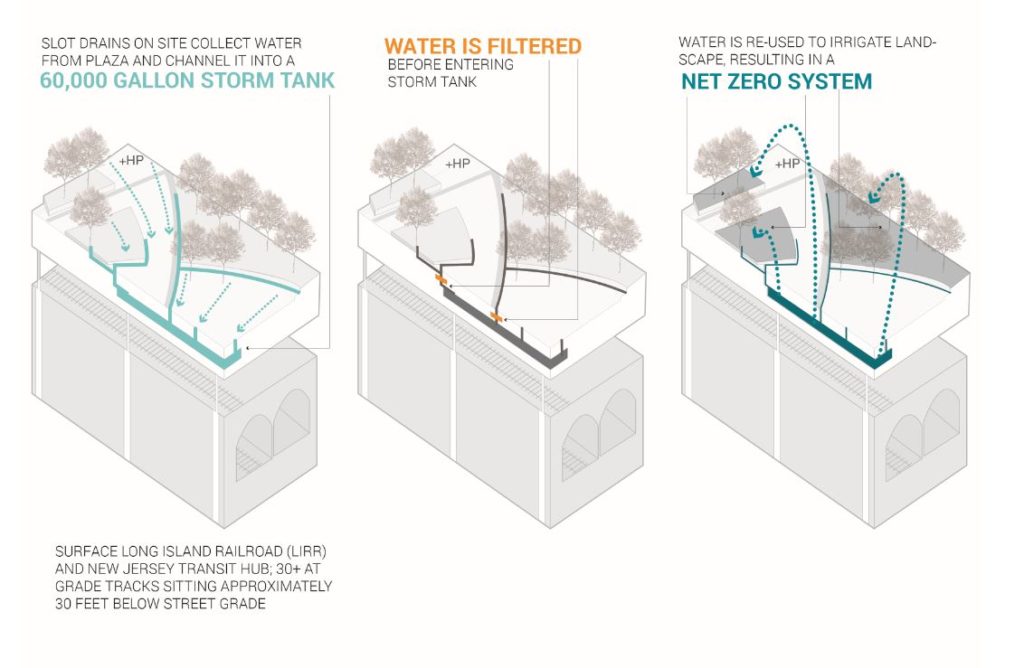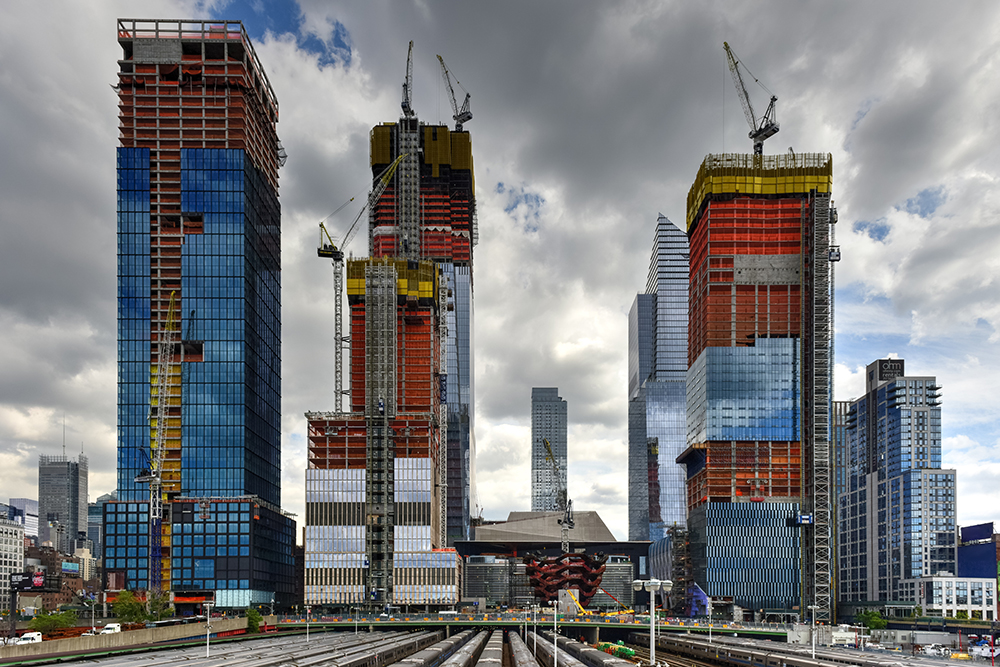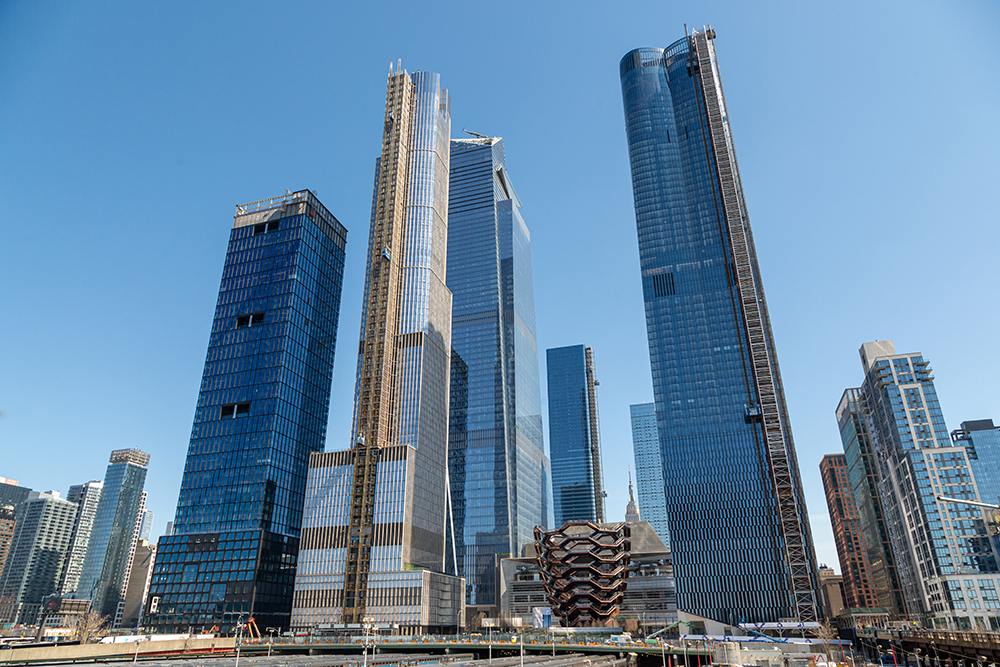 Location
New York, NY
Client
Related
Design
Partners
KPF Associates,
Nelson Byrd Woltz
Landscape Architects
Size
7 Acres
Status
Completed 2019
---
See More
Infrastructure & Planning Projects
---
Similar Projects