In Sonoma County, there is an estimate of over 200 homeless veterans. Community Housing Sonoma County led the sustainable development of 14 tiny homes for the Veterans Village project in Santa Rosa. Sherwood joined the project team to provide civil engineering services. These services included:
Creating a grading design that optimized the balance between reducing the earthwork effort and minimizing the amount of fill that needed to be brought onto the site,
A drainage design that uses natural, passive stormwater solutions that mimic permaculture techniques while lowering project and long term maintenance costs
A Stormwater Low Impact Development (LID) Report that met the requirements of local agencies, a utility design that neatly tied into the exiting City infrastructure
An Erosion Control Plan that aided the contractor in following stormwater best management practices on the site during construction.
Veterans Village has been a huge success for homeless veteran's in Sonoma County, 14 veterans moved in on December 21st, 2018.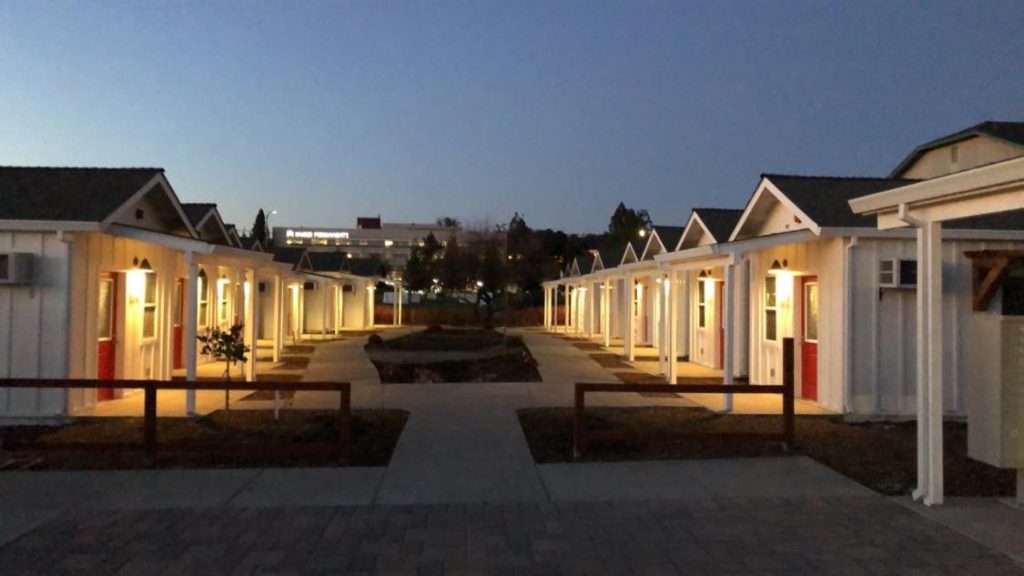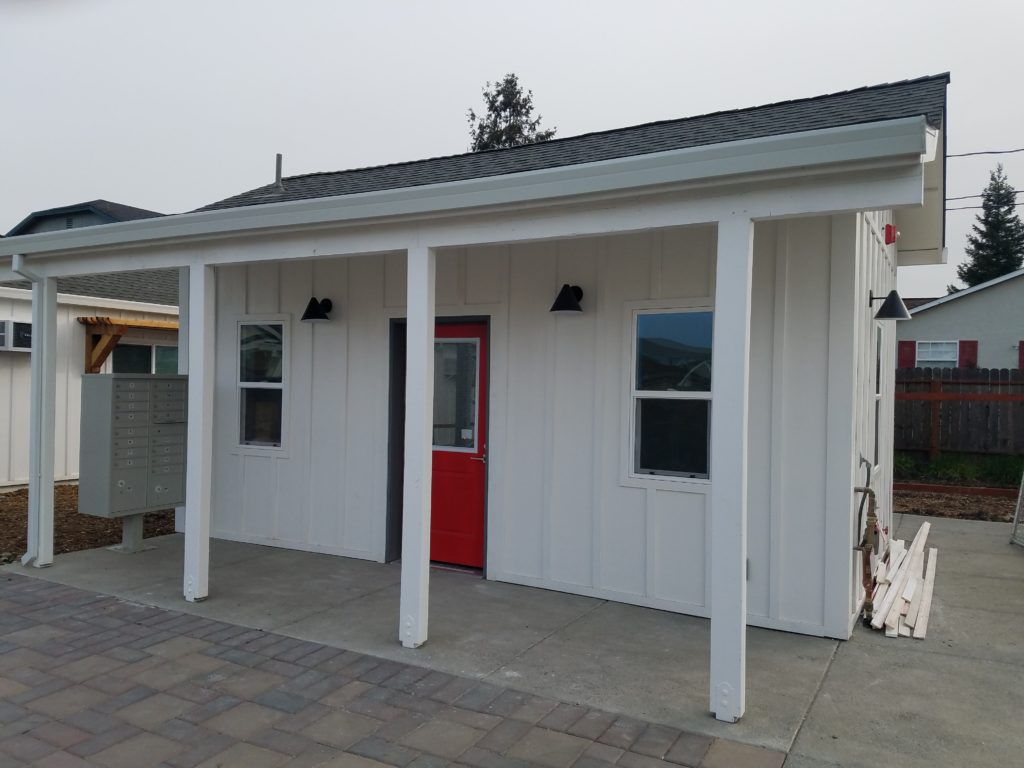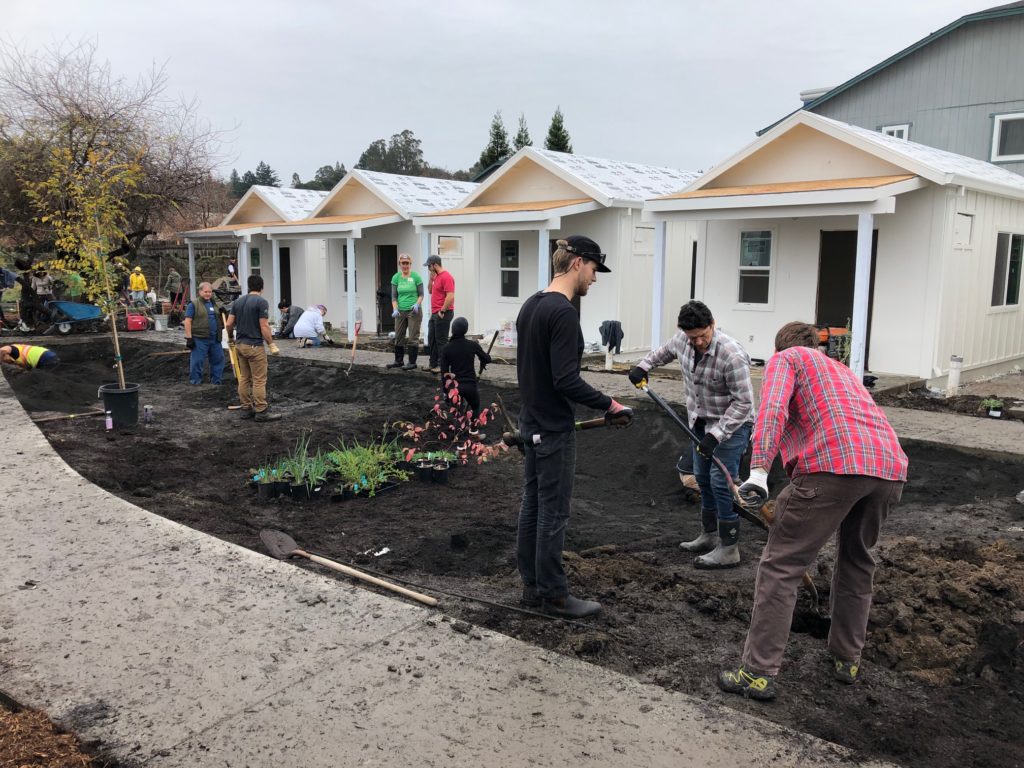 Location
Santa Rosa, CA
Client
Community Housing Sonoma County
Design
Partners
Wolff Contracting,
Fritz Architecture,
Permaculture Artisans
Size
14 Homes; 300 SF Each
Status
Completed 2018
---
See More
Infrastructure & Planning Projects
---
Similar Projects