Sherwood partnered with Bjarke Ingels Group (BIG) and ONE Architecture
on a year-long, collaborative design challenge for Islais Creek in San Francisco, California. The team was tasked with co-creating resilient, community-based solutions to social and economic stressors in addition to environmental risks of sea level rise, storm surge flooding, and liquefaction. To create a comprehensive set of solutions, Sherwood enlisted the expertise of leading economists, transportation specialists, and key stakeholders to help reimagine the Bay waterfront through six pilot projects, proposing new expansive parkspace, clustered and stacked office and maker spaces, comprehensive creek daylighting, and wastewater treatment wetlands
to name a few. Key to the project's longitudinal success, Sherwood has convened a core stakeholder working group comprised of residents, regulators, community advocates, and self-organizing groups rooted in the area to help champion the project from the conceptual phase through funding and building phases.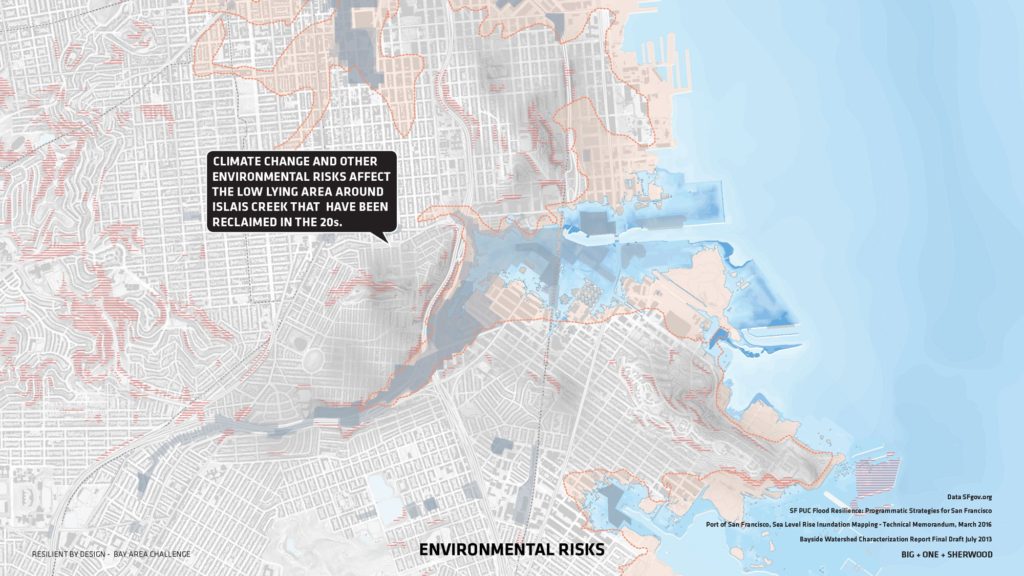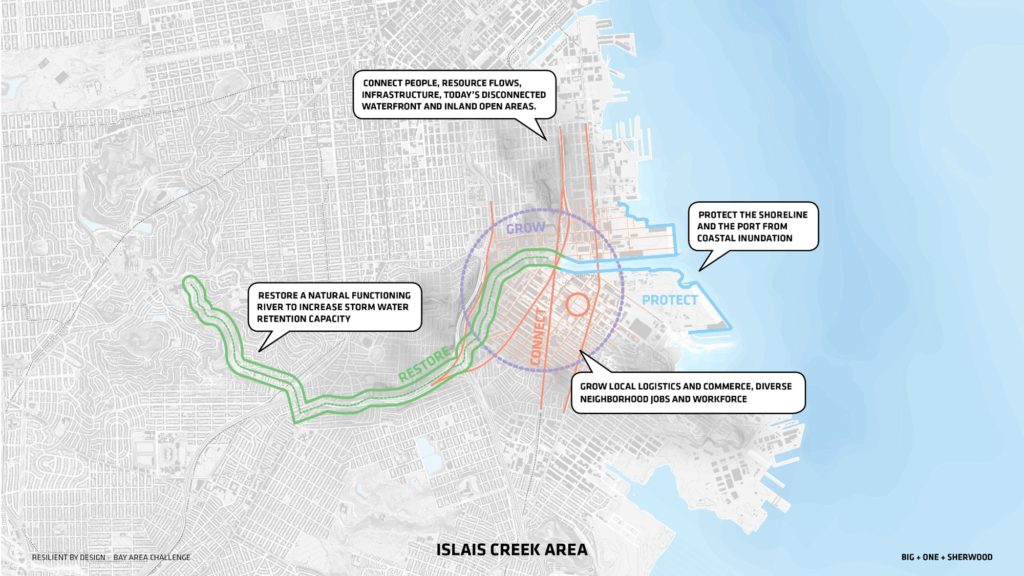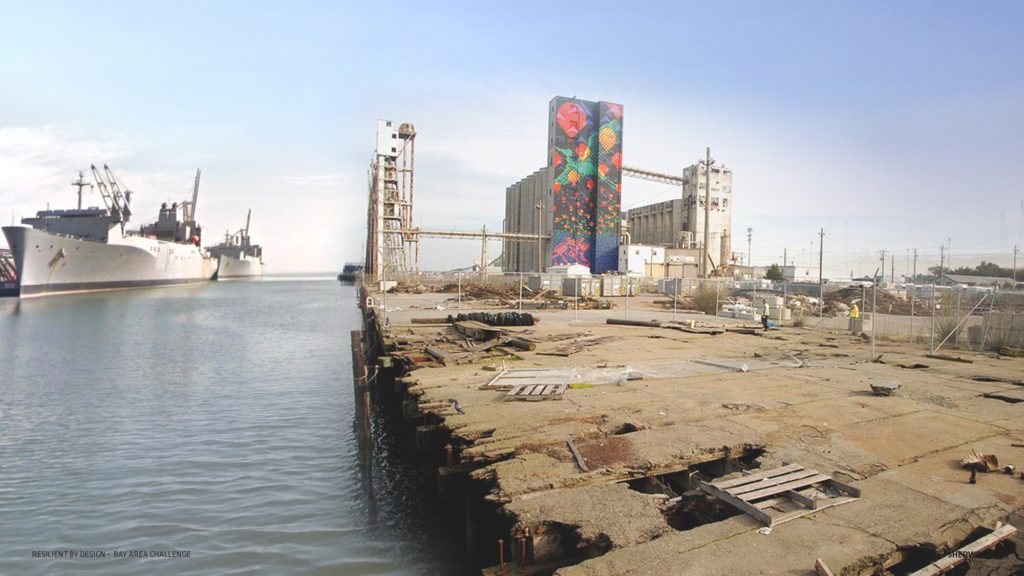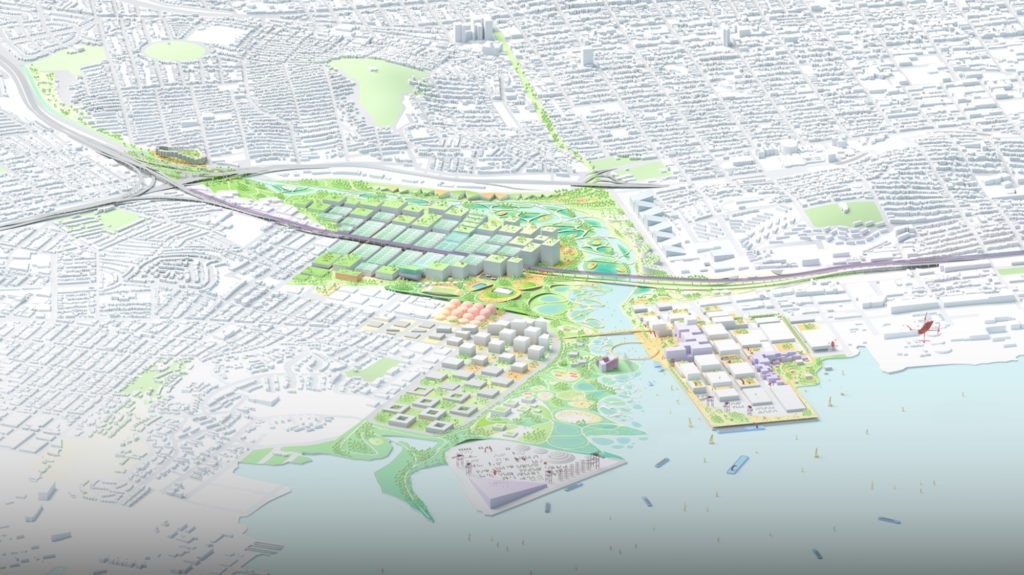 Location
Islais Creek, San Franicsco
Client
City of San Francisco
Design
Partners
Bjarke Ingels Group (BIG),
ONE Architecture,
Strategic Economics,
Nelson Nygaard
The Dutra Group,
Moffat & Nichol,
Stanford University
Status
Completed 2018
---
See More
Infrastructure & Planning Projects