The College of the Desert Master Plan established the building and site development requirements and goals. Sherwood Design Engineers supported the Master Planning team in developing sustainability and infrastructure development benchmarks and goals. This included a comprehensive Water Management strategy that identified three tiers of goals that the campus can strive towards. Also established was a conceptual infrastructure development plan which included a stormwater management strategy.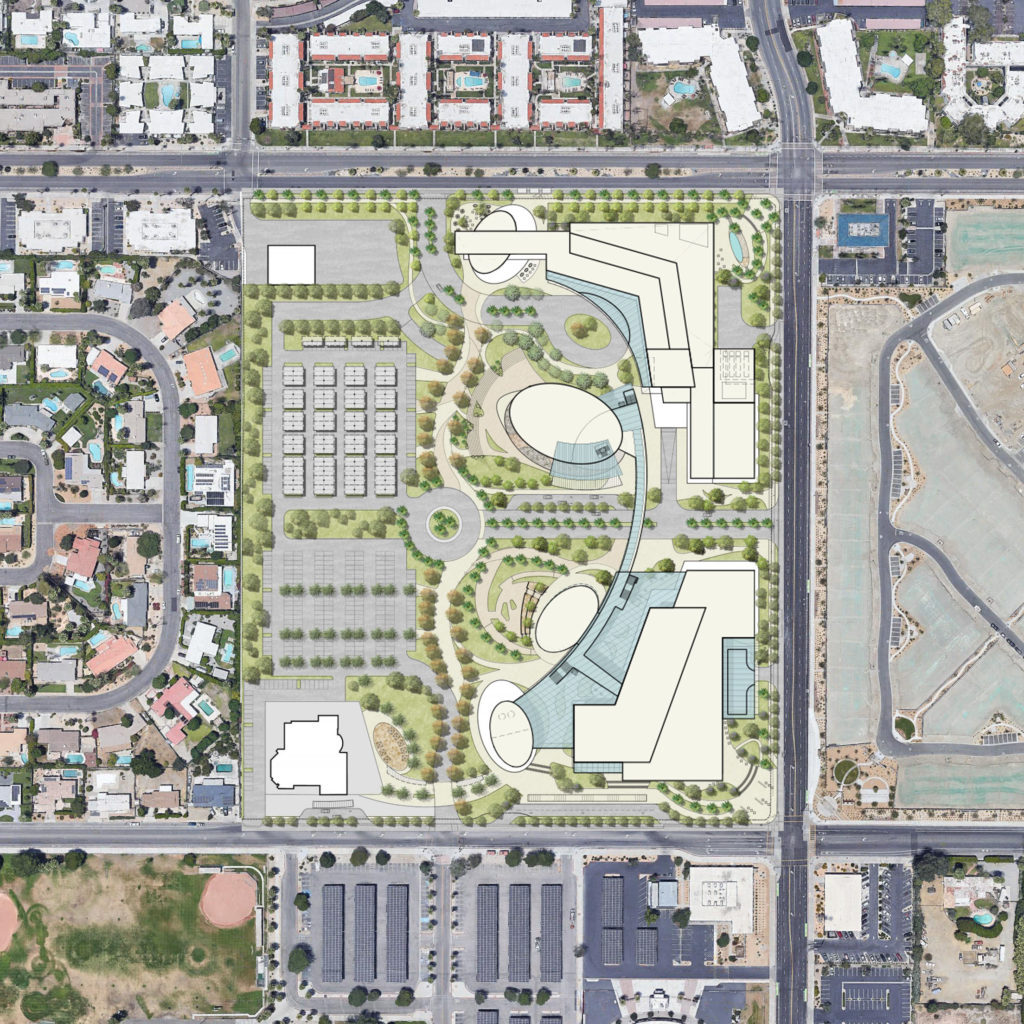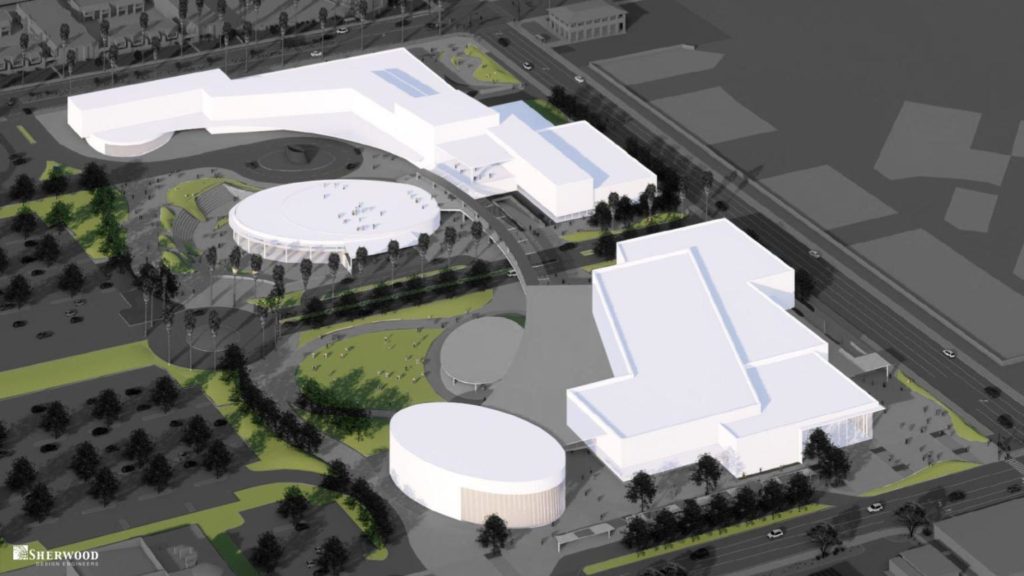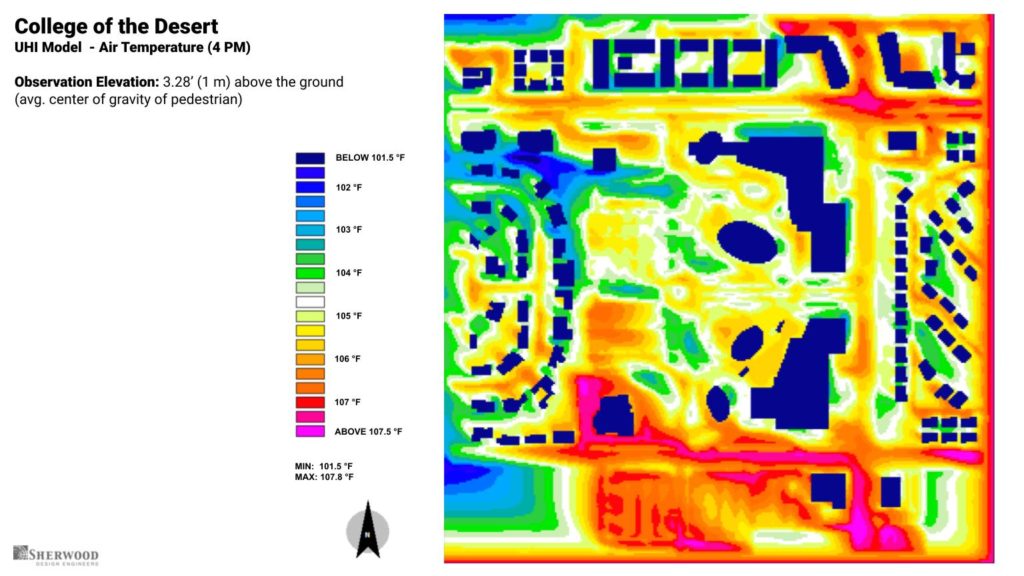 Our innovation laboratory has developed a computation fluid dynamic modeling tool to support the design of public spaces that can accurately quantify heat island, air pollution, wind, thermal and all manner of impacts to habitation, ecology and water management to inform public realm design and focus improvements in a manner that best befits the needs of any site in current and future climate conditions.
Right: Climate modeling of College of the Desert depicting average temperatures throughout the site.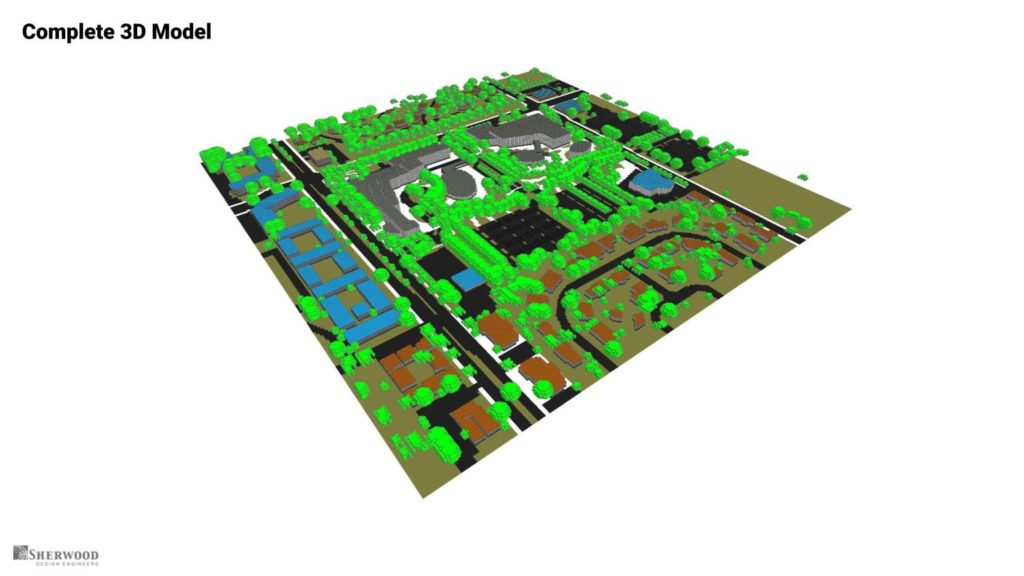 Using this information our team finds ways to integrate LID solutions such as strategic increased vegetation to mitigate thermal effects and alleviate heatwave conditions.